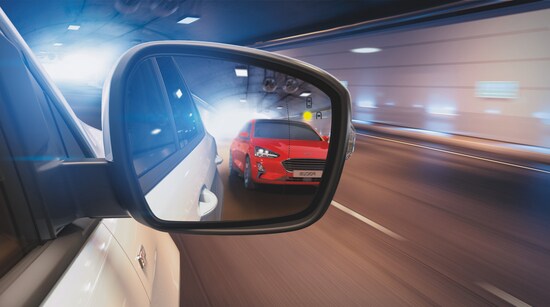 Sedans of All Sizes!
From subcompact to large, the lineup of Ford sedans offers something for everyone here in the Santa Barbara area. No matter what your needs are, from a compact and efficient sedan for your daily commute to Santa Maria to something that you can load up your whole family in for a weekend away, there's something for you.
?
Why Buy a New Ford Car?
It doesn't matter if this is your first time buying a new car, or you're looking to upgrade your current ride, choosing a Ford vehicle is the smart choice for life in California. Ford sedans and hatchbacks are designed to be affordable and packed with value. This means that you don't have to miss out on modern amenities, powerful engines, and safety features just because your budget is a little tight here in Goleta.
You've surely heard that many of the Ford sedans will be discontinued in the coming years, but that doesn't mean that you can't still enjoy a new Ford Sedan this year! The Ford Mustang and Focus are here to stay though, but the other models will be discontinued in the coming years.
Ford Mustang
Powerful, classic, and ready for everything, the new Ford Mustang brings the heat. When you're looking for classic muscle, the Ford Mustang brings you potent engines, athletic handling, sharp designs, and user-friendly features and infotainment. Depending on the trim you choose, you'll have seating for up to four people, though the Shelby GT350R has only two front seats. If you need a bit more cargo space, the Mustang Fastback brings you a 13.5 cubic-foot trunk, which is enough space for two full sets of golf clubs.
Ford Fiesta
The Fiesta is the versatile sedan option that brings you the choice between a hatchback or sedan body style, nimble handling, lively engines, and refined transmission options. The sporty suspension brings you athleticism and comfort to this front-wheel drive sedan. With this car, you'll have the option of adding things like forward collision warning and blind-spot monitoring to add to your peace of mind and confidence in California.
Ford Taurus
The Ford Taurus brings you a large interior, large trunk, big features, and the value-packed option you need for your budget here in the Santa Maria area. The Taurus also brings you the SYNC 3® infotainment system as available equipment so you can enjoy every drive around California with ease. This available system brings you Apple CarPlay, Android Auto, a Wi-Fi hotspot, HD radio, satellite radio, and so much more for you and your family to enjoy. Plus, the Taurus features a 20.1 cubic-foot trunk, which beats out many competitors in the class for spaciousness.
Ford Focus
If you're looking for the right sedan for you with all the options, the Ford Focus is a perfect choice. This sedan brings you numerous options, including an electric motor option so you can help reduce your carbon footprint on the roads of Lompoc. Plus, the Ford Focus Electric comes available with a federal tax credit, so you can save even more on upgrading your vehicle to a new electric model. Otherwise, the Ford Focus also comes available with a sportier option like the Focus RS that brings 252-horsepower, and an extra-efficient three-cylinder option available on the SE trim level.
Once you're ready to pick out your new Ford sedan, browse through our online inventory and even schedule your test drive right here on our website. Our team will help you through the entire process so you can find the right one for you, quickly and easily here in Buellton.